General Calalogue
The Archivio Aldo Mondino is happy to present the General Catalogue (Volume I) of the works of Aldo Mondino.
This first volume features more than 1600 works in over 720 pages. It is divided into 24 chapters that cover the macro-themes explored by Mondino from his debut in 1959 until his death in 2005.
Published by Allemandi, the Catalogue includes texts by Ilaria Bonacossa and Valerio Dehò, as well as a critical anthology of essays by the curators who have followed Aldo Mondino throughout his entire artistic career spanning over forty-five years.
The Archivio Aldo Mondino, which has been active in Milan for the past twelve years, is in the meantime continuing its efforts and plans to publish the second volume within the next few years.

ALDO MONDINO. General Catalogue, Vol. 1
Allemandi, 2017
722 pages
30 × 26 × 6 cm, 4 kg
ISBN 978-88-422-2416-7
€ 300 (including VAT and shipping in Italy)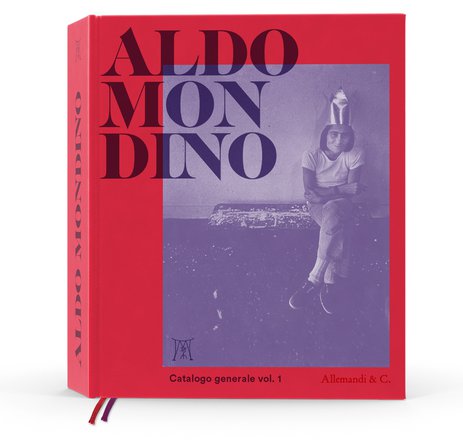 ---
Purchase the Catalogue online
The General Catalogue can be purchased online at a cost of € 300.00 (including VAT and shipping within Italy).
Click on the button 'Purchase the Catalogue' to add a copy of the book to your shopping cart.
Select the shopping cart icon in the top right-hand corner of the menu bar to complete your order by entering your shipping and billing information.
Payment can be made by PayPal, credit card or bank transfer; for any other requests or more information please contact us at
archiviazione@aldomondino.it
.